You're invested in your organization, so you want solutions that work in the long haul.  While contracting with a break-and-fix IT company seems cost effective in the moment, there's no motivation for them to keep things running smoothly.  Utilizing managed IT services ensures that your systems are at top performance day in and day out–with access to professional on-demand support when needed as well!
At Conant Tech IT Solutions, we specialize in providing managed IT services in Amherst, Northampton and Greenfield, MA.
Rather than relying on Band-Aids and easy fixes when the damage is already done, our support team takes a hands-on approach by offering the following managed IT services throughout Western Massachusetts: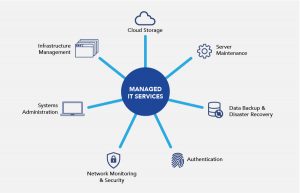 Proactive maintenance so we can spot potential issues before they happen.
Reliable 24/7 monitoring to quickly identify when something goes wrong and step in before it causes extended downtime.
Remote services to help minimize disruptions on the business-end.
Comprehensive IT services that offer more than a typical break/fix agreement.
Conant Tech IT Solutions also makes it a point to provide our commercial clients with the most affordable managed IT services in Amherst, Greenfield, and Northampton, MA, as well as surrounding areas. We'll work within your budget and take care of everything behind the scenes, so you can spend more time focusing on running a successful business.
Call Conant Tech IT Solutions at 413-863-6033 today to inquire further about our managed IT services in Amherst, Northampton, and Greenfield, MA.